Buy Single Jobs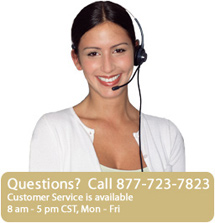 Quick Links

You may also like
FlexPost
Share job credits across our three niche sites.
Job Postings Include
60 Day Exposure...
On the most widely searched job board in the Cardiology industry.
Job Matching
Every time you post a job, candidates qualified for the position will receive an email inviting them to view the job's information.
Twitter Cast & Facebook Syndication
Harness the power of social media with a summary of each Job broadcasted to our growing list of followers on Twitter and Facebook.
Live Job Statistics
See how many times your jobs are searched, viewed and applied for.
Job Applicant History
View all candidates that have applied for your jobs, even after the job has been filled or deleted.
Company Profile Page
Supply us with a description of your company and you'll get an "About You" page on our web site, complete with a listing of your job openings.
Candidate Database
30 day access is available as an add-on with any single job purchase for only $59 a month. The option to purchase is available in Step 2 of the single job purchase process or anytime while a job is posted.
60 day access is available as a stand-alone service for $199. Visit our Source Candidates page to purchase.

Look inside our Candidate Database
Featured Jobs
For urgent and important needs, feature your job with a prominent yellow toned highlight in all job listings for only $59 for two weeks (2 week minimum, 8 week maximum). Your job will receive automatic top placement in location specific job listings and receive priority broadcasting on our huge Facebook and Twitter network. Featured jobs are available to employers, recruiters and ad agencies based on availability. Purchase of a featured job can be made at the time your job is posted, or anytime up to 2 weeks before your job expires.
Progessive Pricing Structure
Take advantage of progressive discounts by purchasing multiple job credits at one time. Use the interactive tool at the top of this page to see pricing for multiple jobs. For needs of over 10 jobs please visit our Membership page.