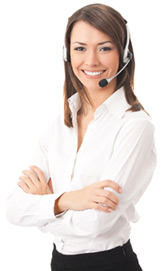 Call Customer Service
877-723-7823
8AM - 5PM CST. Mon - Fri
Who We Are
The influence of the Internet has forever changed how people locate jobs and how employers find qualified candidates. The Web has become the primary source for information for employers and job seekers alike. Today it would be hard to imagine anyone ignoring the power of the Internet in search for employment opportunities.
CardioWorking.com launched in October 2003 based on the demand for a high quality online cardiology recruitment tool and the potential growth of the various cardiology professions. The goal is to focus on the cardiology professions and provide the best resource for cardiology employment anywhere. Due to its great success, we've replicated this approach onto other physician fields such as radiology and hospitalist employment.
The benefits of online job hunting and recruitment are many. For candidates it is quicker than the traditional needle in a haystack approach with journal ads. And it gives companies a greater level of control in their search efforts.
At CardioWorking.com we are leading the way giving you the absolute best resource for Cardiology Employment. Period.